"The Best & Worst"
By Steve
 <![if !vml]>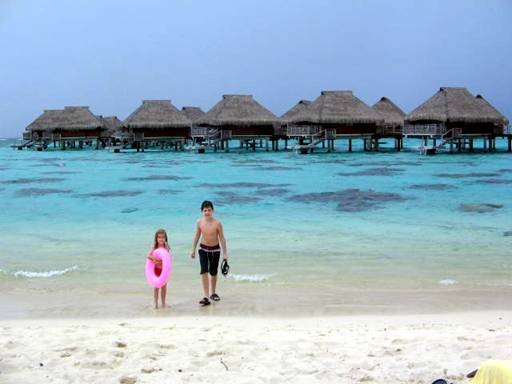 <![endif]>
Moorea, Tahiti
 A few of our more interesting stops
Lucky to survive Aussie breakdown
We rated the following on our first impression, and sometimes we were only in those places for one day
Most Beautiful Beaches  = Moorea, Tahiti and The Algarve, Portugal
The cheapest way to talk to your family on the phone = Skype web phone (download and talk for free)
Cities with the most aggressive street panhandlers = Mumbai, India  and Tangiers, Morocco
Best Lunch = Vino Vino Waiheke Island, New Zealand
Best digital travel camera = Canon A400 (Great pics and only $100 bucks)
Nicest highways = Spain
Favorite Winter Hotel = Banff Springs Hotel, Alberta Canada
Most Fashionable = Maastricht, Netherlands and Cologne, Germany
Most Polluted City = Bangkok, Thailand
Most expensive country to travel = U.K.
Our favorite travel CD = Green day (International)
Best travel luggage for families = Eagle Creek
Busiest City = Hong Kong, China
Most interesting food = Salalah, Oman
Most expensive public transportation = Amsterdam, Netherlands
Favorite family Ski Resort = Sun Peaks, B.C. Canada
Favorite Park = Central Park, New York USA
Nicest National parks = South Africa
Our favorite fast food = Subway
Favorite Canadian Restaurant La Cochin Dinque  Quebec City, Canada
Favorite Tropical Hotel = Sheraton Lagoon Resort, Tahiti
Worst Hotel stay= Holiday Inn, Kingston Canada
Nicest looking women (As per Steve) = India, No question!
Favorite all-inclusive = Sandals, The Royal Antiguan, Antigua
Best Seafood = Ecuador, South America
Countries we could move to = Australia and Sweden
Safest coastal mountain hi-way = Sea to Sky Hi-way, Whistler Canada
Favorite Cruise line = Windjammer Barefoot Cruises
Best Family Hotel Chains = Fairmont, Holiday Inn and Peninsula
<![if !vml]>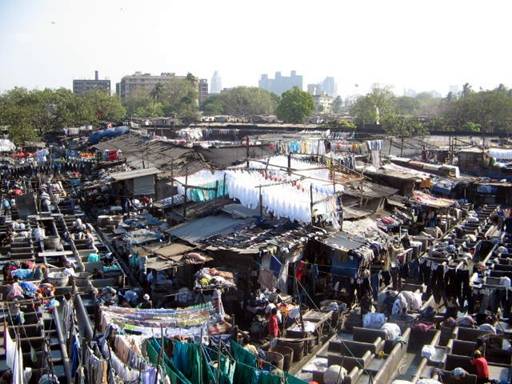 <![endif]>
Washing clothes in Mumbai
Favorite Airline = West Jet (Canada)
Most over rated area= Costa del Sol, Spain
Worst taxi ride (most expensive) = London (Mini-Cabs)
Nicest People = American's, Swede's, Kiwi's and Taiwanese
Most Magical Hotel = Chateau Frontenac, Quebec City
Worst Hotel Service = The Plaza, New York
Worst pigs feet trotter = Au Pied de Cochon, Paris
Best priced meal = Pizza Roma, Valencia, Spain
Cheapest fuel prices = 1# Dubai, 2# USA, 3# Canada
Prettiest Cities at night = Rome, Italy and Gent, Belgium
Best city for families = London
Best place to purchase electronics = Hong Kong,
Worst public transportation = Cape Town, South Africa
Best drivers = Sweden
Favorite City (As per Steve) = Auckland, New Zealand
Favorite Rail Co. = Rocky Mountaineer rail Tours, Vancouver B.C.
Favorite Mountain Village = Levonworth, Wash. US
Nicest Harbour = Oslo, Norway
Best Country to live and raise a family = Australia (Crime rate, Health, Schools, Lifestyle)
Best City (As per Helen) = London, U.K.
Nicest intercity parks = Madrid, Spain and Berlin, Germany
Best Zoo = Taronga Zoo, Sydney Australia
Most Disappointing City = Cairo Egypt
#1 fast food chain in the World = Kentucky Fried Chicken
Nicest people in Europe = Sweden and Germany
Cleanest City = Osaka, Japan
#1 automobile maker in the world = Toyota
Best Pizza = O Canonico, Sorrento, Italy
Best looking Men (As per Helen) = Jordan and Belgium
Worlds most beautiful City = Paris
Worst Cruise line = Carnival
Nicest undeveloped Coastline = Morocco, Africa and Galapagos Islands
Best fine food selection = QE II, Cunard
The most modern City = Auckland, NZ
Best Transit System = London, U.K (No one else is even close)
 Best Internet Café = The Travel Lounge, Fremantle, Australia
Cheapest place to buy Brand name clothing = United States and Turkey
Countries with the most potential = India, China, South Africa
<![if !vml]>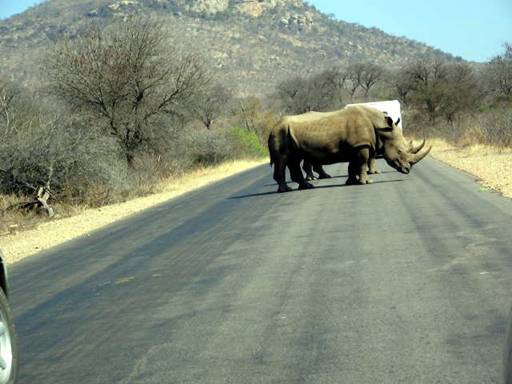 <![endif]>
African (Kruger) Road block
Most surprising people = Philippines (very friendly and beautiful)
Best seafood restaurant = Sandbar restaurant, Granville island, Canada
Most dangerous cities = Johannesburg and Cairo
Cheapest Taxi's = Hong Kong (20 min ride = $4:50us)
Best Hotel service = Peninsula Bangkok, Thailand
Most unique Architecture = Kuala Lumpur, Malaysia
Most beautiful mountain range = Austrian Alps and Andes, Ecuador
Most surprising countries = Jordan and South Africa
Funkiest Hotel = Nordic light Hotel, Stockholm, Sweden
Favorite Bavarian city = Gent, Belgium
Worst driving = Bangkok, Rome, Mumbai and Paris
City with the most potential = Lisbon, Portugal (So beautiful, but so dirty)
 Most reasonable Hotel in Europe = Holiday Inn, Nurmberg, Germany
Most Dangerous driving = Scottish Highlands (Between Inverness and Dumbarton)
Most private security in a city = Cape Town, South Africa
Most passionate people = Sicilians, Italy
Most polite people = Japan
The most relaxing Airports = Vancouver International, Canada & Auckland International
Countries we would like to return to = Sweden, Jordan, South Africa, Japan, Andorra, Scotland
Countries or Cities we won't return to = Spain, Egypt (Cairo), Norway (Oslo)
Place we would move to for a year = Japan (great education for the kids)
<![if !vml]>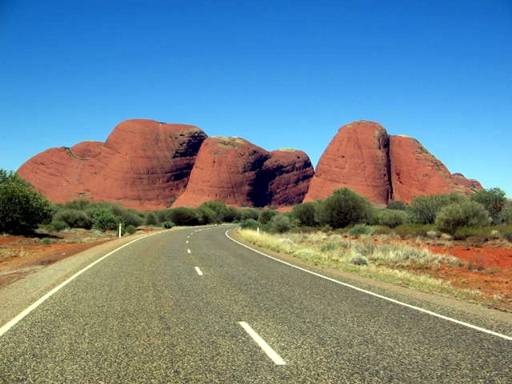 <![endif]>
Australian Dead End  (Olgas)